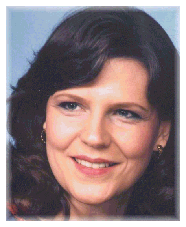 Biography

Pamela Gilbreath grew up in Texas and married husband Tom while she was still in high school. They have been married more than forty years, have both been in ministries most of that time, and each enjoys a history of writing, speaking, and performing. Tom worked as an Administrative Assistant to the Rev. Harald Bredesen for over twenty-three years and is now freelancing through Gilbreath Productions, and offering professional writing services. The Gilbreaths have two adult children and three exceptional grandchildren.

For more than fourteen years, Pamela served in church administration. She now enjoys her opportunity to work from home. Tom and Pam are Gilbreath Productions, offering writing, graphic design, web design and maintenance, behind-the-camera work, on-camera work, voice talents, and video editing and production.

Pamela's Professional Activities
• Freelance at Gilbreath Productions
• Communications Manager at Transitions Industries (3 years)
• Church Administrator/Bookkeeper (14 years, one church)
– Manager of paid and volunteer staff
• Christian Kids Camp Staff (2 years)
• Actor, Director, Writer – Christian Drama for adults and children
• Voice-over Artist for radio and television commercials
• Writer
• Website Design and Maintenance
• Graphic Design
• Video and Audio production services

Pamela's Volunteer Activities
• Church Website Design and Maintenance
• Community and Church Drama/writing – writing, directing, lighting, acting, coaching
• Church Photography, Video Recording and Editing
• Running sound and graphics for church services and events
• Christian Kids Camp Counselor (5 years)
• Assistant Hospital Chaplain (5 years)
• Nursing Home Minister (more than 15 years)
• Prison Ministry (more than 5 years)
• Fund-raiser and organizer for public school and church activities
• Teacher – adults, youth, and children
• Writer/Teacher – Parenting Classes (Recovery Home for families suffering from recurring addiction)

Jesus Christ and His Word drive Pamela's desires to lift up Jesus, touch the hearts of unbelievers with the Gospel, and encourage believers in their faith. She has written a Christian novel, The Preacher's Promise, which is set in her native Texas during the period just after the fall of the Alamo.